Washington Township NJ Sprinkler Installer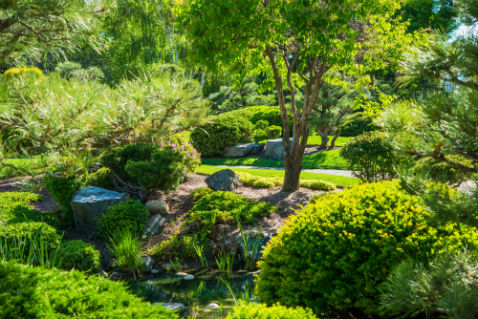 Washington Township Lawn Sprinklers & Residential Irrigation
A properly watered lawn can be the difference between it thriving and appearing lifeless.
Maintaining the correct conditions for your lawn and neighboring plants to survive isn't easy, especially when you rely on rainfall and manual watering.
But fortunately with the help of an irrigation system/sprinkler you can achieve great things.
This will effectively regulate the volume of water your lawn receives, helping you overcome dry weather conditions.
Working with a professional is a great place to start. Here at Wetlawn we commit to your irrigation needs, installing sprinklers which suit the individual needs of consumers.
We understand the right system can transform the area it covers, so we'll do everything we can to ensure we exceed your expectations.
Request a Free Consultation At your Washington Home and We Can Discuss your Irrigation System
Call: 877-453-1153 to set up and appointment.
Or Complete this Request Form: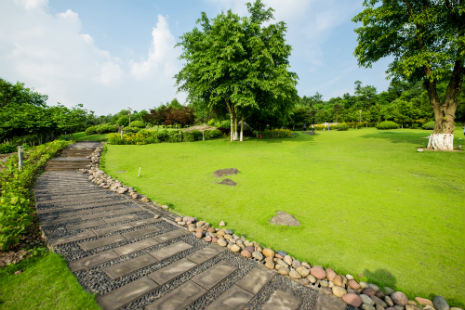 Benefits of a Sprinkler for your Washington Township, NJ Home
With your very own sprinkler system you'll benefit in ways you could have never imagined.
Many homeowners overwater their lawns, failing to realize the average lawn only needs on average 1 inch of rainfall per week.
Fortunately an irrigation system will regulate your water supply in a self-sufficient fashion, supplying the right amount of water at the right times.
This is a huge advantage, but what other benefits can you expect from a Washington Township NJ Sprinkler?
A Sprinkler system requires little to no manual work, in fact once installed you can rest assured your lawn will be watered correctly.
By watering your plants as and when they need it you'll save water and ultimately energy in the process.
This saves you time to focus on the more important things in life!
When installing your irrigation system our professionals take various factors into account, including the curvature of your land and regional climate considerations.
This means you'll achieve maximum efficiency and save time.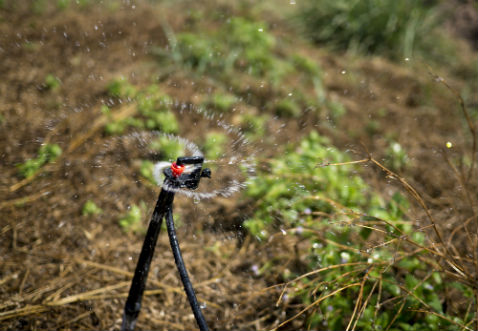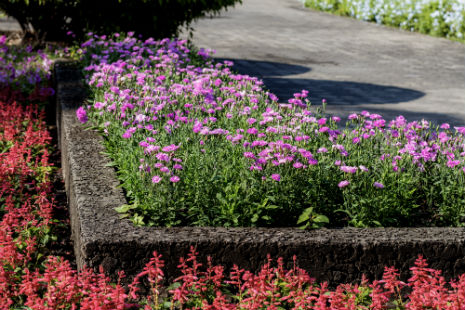 A residential or business front lawn is pride of place. It is often the first impression for visitors, the ultimate signal of what you can expect going forward.
This is a huge incentive for a having a lawn that sparkles, and fortunately our irrigation systems can help you achieve just that.
These will bring a touch of magic to your lawn, while watering any surrounding plants.
The ultimate goal with all of this is a high quality lawn/garden you can be truly proud of.
With our sprinklers you'll be surprised by how your lawn will be transformed!
Ready to Get Started? We'll Come Visit Your Home!
Wetlawn would be happy to provide a quote or answer any of your lawn sprinkler, landscape, lawn care, outdoor lighting or paver questions. You may use the convenient email form, or contact us by phone at 877-453-1153.
Additional Sprinkler Services Offered By Wetlawn in Washington Township
Sprinkler Winterizations
We perform winterizations to safeguard our customers from cold weather.
This preventative measure works wonders for those who experience freezing temperatures throughout the year.
This is reassuring for consumers who are concerned about what will happen to their pipes during winter.
At Wetlawn we offer winterization as a professional service, delivering consistency and care across the board.
Sprinkler Repairs
A damaged or faulty sprinkler must be repaired by a professional.
We offer sprinkler repairs as one of our core services, committing to correcting whatever problems you face.
Though our installations rarely require repairs, repairs are inevitable when you consider sprinkler systems are exposed to the great outdoors.
Whether you purchased your sprinkler system from us or had it installed by another expert, we can commit to offering maximum value by executing repairs with great attention to detail.
Irrigation System Maintenance
Semi-regular maintenance can minimize the incidence of repairs, ultimately extending the lifespan of your sprinkler system.
A poorly maintained system can prevent water from reaching its intended source, significantly reducing efficiency.
Sprinkler maintenance is essential to reduce further expenditure and keep your system operating at a high level.
We offer irrigation system maintenance at Wetlawn, evaluating your system to ensure it functions at a high level.
If you seek an effective service to mitigate issues like run-off, over-irrigation and to improve the health of your system, engage with one of our maintenance solutions for excellent results.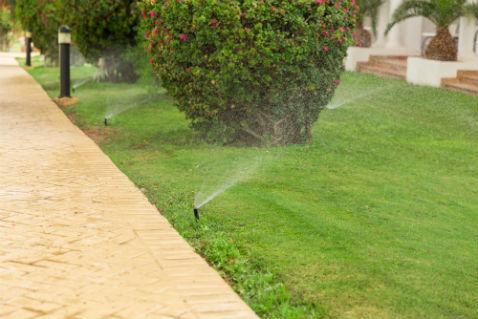 Information about Sprinklers for your Washington Township, NJ home – By Wetlawn – Washington Township's Leading Irrigation Expert
Common Sprinkler System Questions
We're sure you have many questions about installation, which is why you should air these at your own leisure.
The more questions you have the better, especially when you consider you'll want to secure peace of mind prior to investment.
If you're wondering how we'll help you achieve the perfect environment for your lawn, here are some common questions:
Questions About The Cost of Residential Sprinklers
Are Repairs Expensive?
Will It Cost Much To Install a System?
Questions About The Sprinkler Installation
What Sprinkler Systems Are Available?
How Long Does a Sprinkler System Take to Install?
Questions About Finding The Right Sprinkler Installer
How Many Installers Are There In Washington Township?
How Do You Choose The Right Service For You?
Common Terms You Might Hear When Discussing a Sprinkler System for your Home in Washington Township, NJ
There are many technical terms within the irrigation field, but if you leverage the expertise of a professional you won't need in depth knowledge of these.
However it helps to have some familiarity with these terms to avoid feeling left in the dark.
Though it's best to leave things to the professionals, build a foundation by brushing up on the following terms:
Field Capacity
Winterization
Drip Irrigation
Drippers
Erosion Control
Backflow Prevention Device
Center Pivot Sprinkler
Available Water Capacity (AWC)
Effective Root Depth (D)
Conveyance Losses
Method of Water Delivery
Overall Efficiency
Main Drainage System
Leaching Requirement
Irrigation Efficiency
Contact Wetlawn Today!
Wetlawn would be happy to provide a quote or answer any of your lawn sprinkler, landscape, lawn care, outdoor lighting or paver questions. You may use the convenient email form, or contact us by phone or postal mail.
571 Shiloh Pike, Suite 3| PO Box 96
Bridgeton, NJ 08302
856-453-1153 Office | 1-877-453-1153 Toll Free
856-453-8244 FAX