Woodstown NJ Sprinkler Installer
Woodstown NJ Lawn Sprinklers & Residential Irrigation
A lawn must be properly maintained if it's to sparkle and ultimately thrive under different weather conditions. Though we can't control the volume of rainfall, we can control our lawn sprinklers.
Locating a professional installer is the hardest part of the process, but with Wetlawn Sprinklers you can have confidence in the process.
We will readily help you overcome any irrigation challenges, providing optimal solutions for people in various situations.
To meet expectations we commit to installing sprinklers tailored to the individual needs and requirements of our customers.
Request a Free Consultation At your Woodstown Home and We Can Discuss your Irrigation System
Call: 877-453-1153 to set up and appointment.
Or Complete this Request Form:
Benefits of a Sprinkler for your Woodstown, NJ Home
Proper watering practices have been proven to improve the quality of any lawn.
Believe it or not many homeowners fall victim to overwatering, but the average lawn only needs around one inch of water per week.
Lawns are healthiest when watered at infrequent intervals, a concept which can reap significant benefits for homeowners.
So why exactly should you take advantage of a Deptford sprinkler installation? How exactly will you benefit?
An irrigation system will ensure your plants are watered at the right times, like early in the morning or shortly before nightfall.
Once installed there's little to no manual work involved, saving you time to focus on important things.
Our professionals take individual factors into account when installing your irrigation system, including your regional climate and curvature of the land.
Your system will be designed according to your individual circumstances, helping you achieve maximum efficiency and ultimately save energy/water.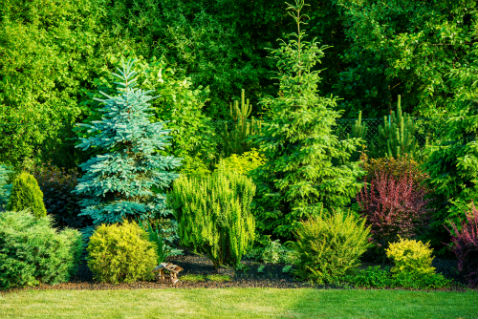 Greater Efficiency & Savings
Once your system has been installed it will require little to no maintenance. It'll be highly durable too, resilient enough to last the test of time.
Our Deptford lawn sprinklers are highly efficient, translating to savings across the board.
Your water usage will be regulated preferably, making your irrigation system a fantastic cost-saving long term investment.
Ready to Get Started? We'll Come Visit Your Home!
Wetlawn would be happy to provide a quote or answer any of your lawn sprinkler, landscape, lawn care, outdoor lighting or paver questions. You may use the convenient email form, or contact us by phone at 877-453-1153.
Additional Sprinkler Services Offered By Wetlawn in Woodstown NJ, Salem County
Sprinkler Winterizations
A necessity for those who experience cold conditions, especially when there's outside piping to consider.
When not prepared properly sprinkler systems can be damaged in freezing temperatures.
At Wetlawn Sprinklers we'll ensure this isn't an issue by winterizing your sprinklers with due diligence and care. By insulating your assets you won't have to worry about the influence of the cold.
Sprinkler Repairs
If anything goes wrong with one of your sprinklers, whether it's damaged or appears faulty, you can arrange for one of our experts to correct the problems at hand. Repairs are an inevitability when you consider your sprinkler will face adverse weather conditions, so fortunately we're on hand to attend to all requirements.
Irrigation System Maintenance
If your irrigation system is poorly maintained it can prevent water from reaching its intended source. This can reduce efficiency and ultimately result in greater expenditure than is necessary.
One of our leading services is irrigation system maintenance, where we evaluate your system and look to improve its everyday functioning.
This is a highly beneficial service for those who are looking for an effective method to reduce run-off, over-irrigation and ultimately improve the health of their environment.
Consequently the right amount of water will be utilized by the landscape in question.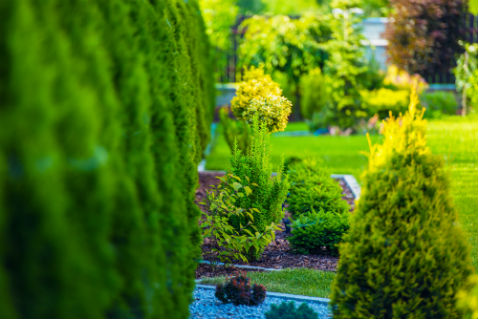 Information about Sprinklers for your home – By Wetlawn – Woodtown's Leading Irrigation Expert
Common Sprinkler System Questions
You're well within your rights to pose as many questions as necessary. In fact here at Wetlawn we commit to answering any questions which will help you on a quest to achieve the perfect environment for your lawn.
Here are some common sprinkler lawn questions which will guide you in the right direction:
Questions About The Cost of Residential Sprinklers
What's The Average Price of an Irrigation System?
How Much Does it Cost For Repairs?
Questions About The Sprinkler Installation
How Much Does Installation Cost?
What Types of Sprinkler System Can You Install?
Questions About Finding The Right Sprinkler Installer
How Many Sprinkler Installers Are There In Woodtown?
How Do I Select the Right Sprinkler Installer?
Common Terms You Might Hear When Discussing a Sprinkler System for your Home in Woodstown, NJ
When leveraging the expertise of a professional you'll encounter many terms. Though we're not saying you'll require in depth knowledge to paint a clear picture of what's going on, it helps to have some familiarity with common terms.
Above all else this will elevate your peace of mind, while helping you build a foundation to avoid you being in the dark.
Winterization
Available Water Capacity (AWC)
Backflow Prevention Device
Center Pivot Sprinkler
Conveyance Losses
Drip Irrigation
Drippers
Effective Root Depth (D)
Erosion Control
Field Capacity
Irrigation Efficiency
Leaching Requirement
Main Drainage System
Method of Water Delivery
Overall Efficiency
Contact Wetlawn Today!
Wetlawn would be happy to provide a quote or answer any of your lawn sprinkler, landscape, lawn care, outdoor lighting or paver questions. You may use the convenient email form, or contact us by phone or postal mail.
571 Shiloh Pike, Suite 3| PO Box 96
Bridgeton, NJ 08302
856-453-1153 Office | 1-877-453-1153 Toll Free
856-453-8244 FAX